Purplebricks has broken its website visitor record four times this year thanks to big sponsorship deals and TV ads, according to new analytics.
The data, compiled by Raj Dosanjh, the founder of comparative fee platform Rentround, shows that the surge in web traffic is occurring despite fewer people searching for Purplebricks each month on Google.
The decline is partly due to Purplebricks cutting its ad spend on Google by 65%.
Dosanjh describes Purplebricks' marketing strategy as "relentless", pointing out that their "enormous budget" sees them promoting their services on TV, radio and in big sponsorship deals.
"Whether you like to admit it, their marketing is on point," he said. "Their original ads and slogans are grabbing the attention that has made them a household name."
According to research, Purplebricks is enjoying a spike in organic traffic, with many people now visiting the online estate agency's website either by entering their website directly or by clicking through to their site via search engine placement. of research.
Dosanjh explained, "Before this year, Purplebricks had its highest organic site traffic in 2018, with 503,000 monthly visits.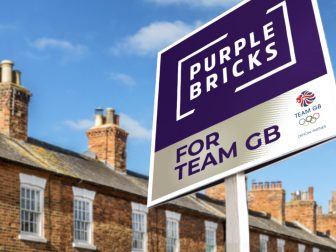 "Purplebricks has surpassed that previous peak four times this year, with the highest monthly traffic to the site coming in July with 554,000 visitors."
From sponsorship of Team GB to the delayed Olympics that took place in 2021 to a product placement deal with ITV's Coronation Street, Purplebricks' marketing strategy this year has brought huge exposure to the brand.
Purplebricks also launched a big-budget TV campaign in September 2021. Although still relatively new, October saw an increase in traffic following dips in August and September. On YouTube alone, one of his ads has garnered two million views, according to Dosanjh's analysis.
"November will provide further indication as to whether the TV campaign is attracting more people to the Purplebricks platform," he added.
Purplebricks is launching a major advertising campaign